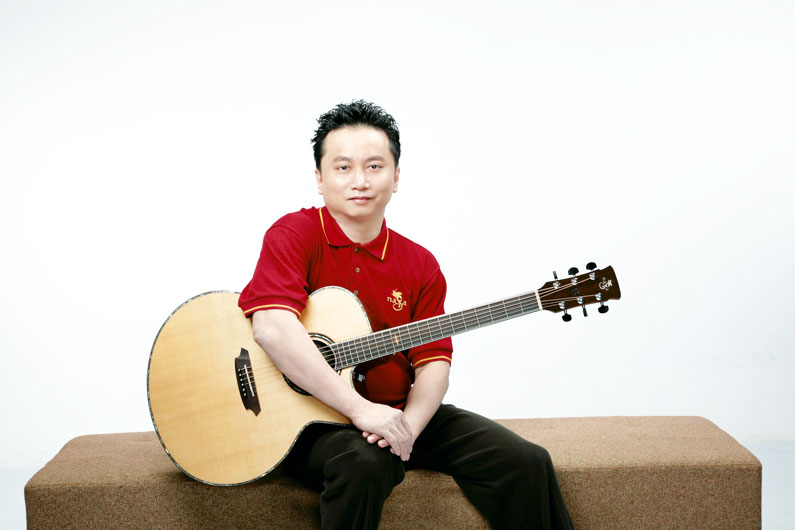 Huang Chia Wei was born in Sumatera Utara , Indonesia in 1966.
The differences in the environment around Huang Chia-Wei and in his life created the diversity in his music. Sometimes romantic and emotional, his music can calm you. Sometimes inspiring, his music will make you dance.
From 1994 to 1996, with some friends he ran a music school called " GuiTar Music College (GTMC) in Tainan. This is the first time he started to promote solo guitar music in Taiwan, teaching at the guitar club in the University all around Taiwan. In 1997, Chia Wei founded a guitar club called " Acoustic GuiTar Music (AGTM) " and started to promote solo guitar music by internet, Taiwanese guitar music fans start to have a meeting and played guitar together every month. Huang Chia Wei's effort and determination brought about certain successes, among them is an important milestone when he founded Wind Strings Publications.,Inc company that published Fingerstyle Guitar Music Books. His dream is to let all the Guitar Fans in Taiwan can easily found Fingerstyle Music material also can keep all the material in the Library, so our next generation can learn it too. Chia Wei organized the fingerstyle guitar contests and concerts in Taiwai to boost fingerstyle music in his country. He also organized many global concerts to better promote fingerstyle guitar to people.