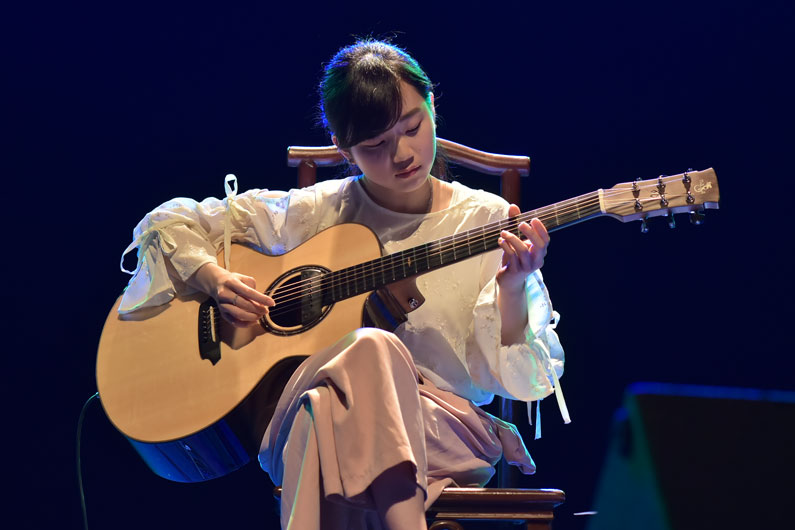 Born in Hokkaido in 1997.
2011 is the first year when Kanaho got to play on stage.
In the year after that, she started writing re-arrangements and compositions of her own. In the same year, she joined the "Sound Messe 2012 Seaside Stage" contest and got first place.
She also played in many concerts of many famous Japanese guitarists like Masaaki Kishibe, Toshi Komatsuhara, Ryohei Shimoyama, etc. before having the first concert of her own in late 2013.
Kanaho performed in International Fingerstyle Guitar Festival 2014 and 2015.
In 2016, she took part in the "All Female Guitar Night" tour with 14 concerts at 4 countries, along with female guitarist Sandra Bae (Korea) and Gabriella Quevedo (Sweden).